If you are contacted by a buyer who cannot meet or speak to you, or who wants to proceed with a sale through a third party company, exercise caution.
These usually start off with an SMS message asking you to email them. Here are some examples: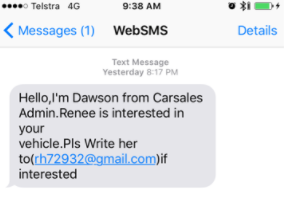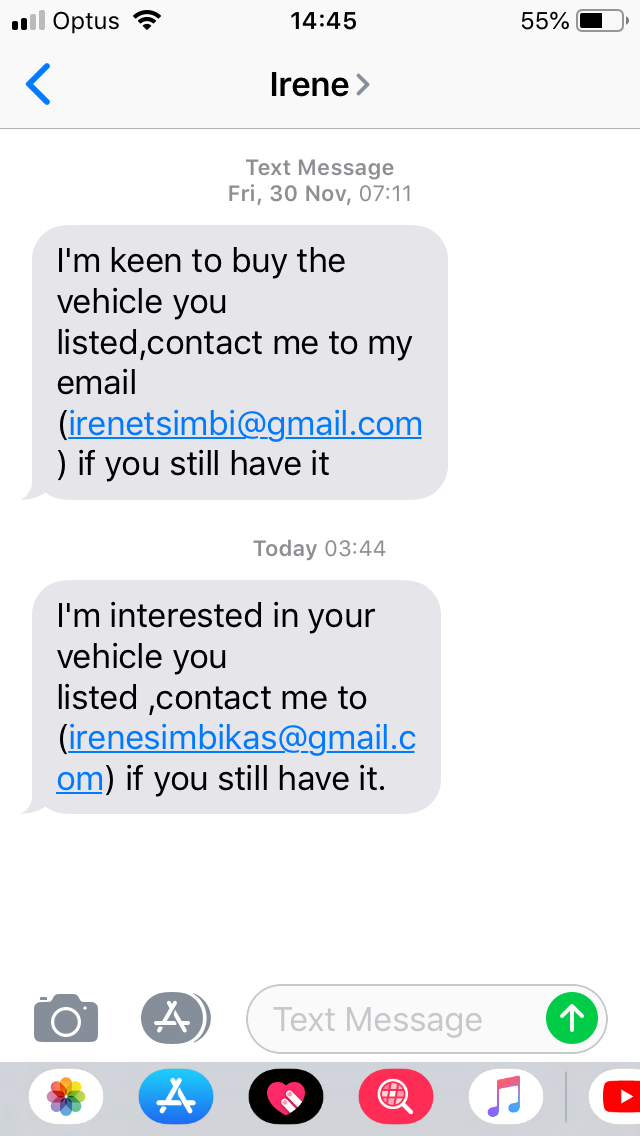 We always recommend you attempt to speak with the buyer over the phone and plan an inspection.
If you do receive any strange text messages asking you to email them, try to phone the seller to confirm their legitimacy. Do not respond to any text messages via email. Also note that buyers wanting to pay via PayPal are very likely to be suspicious.
If you are unsure whether the message is a scam, please phone our Customer Service Team on 13 72 53 (13 SALE) for advice or send an email to safety@carsales.com.au
If you are engaged in any ongoing correspondence with a suspicious seller, we urge you to exercise caution; do not provide any personal or financial information or part with any money in advance of taking possession of the goods.
If you think you have seen a scam or have been scammed by a buyer or seller, you can contact the Australian Competition and Consumer Affairs Commission: