Showcase guarantees you the enlarged advert space on top of search results, rotating between other showcase adverts.
We only allow a small proportion of customers to purchase Showcase per make, model and state/territory so that your car will receive as much exposure as possible.
Showcase will run for a 14 day period, and when it expires, you will then have the option to extend it for another 7 or 14 day period at an extra charge. 
If you've posted a free advert you will have the option to purchase a short-term showcase for 2 days.  
Showcase can be added to any ad package except free ads. To add showcase or extend your current one, simply sign in to your account and then click on the 'Showcase' tab to get started!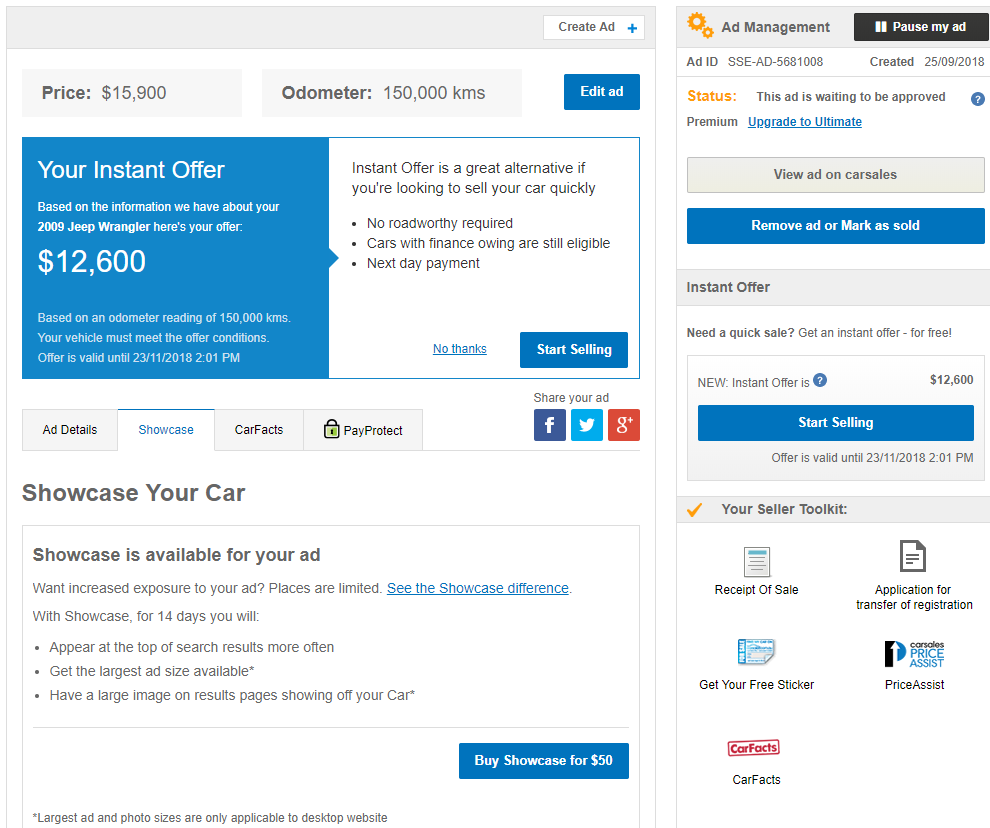 If you can't see the 'showcase' tab, then it means that the 1% limit has already been reached for your make and model.
Ultimate or any ad with Showcase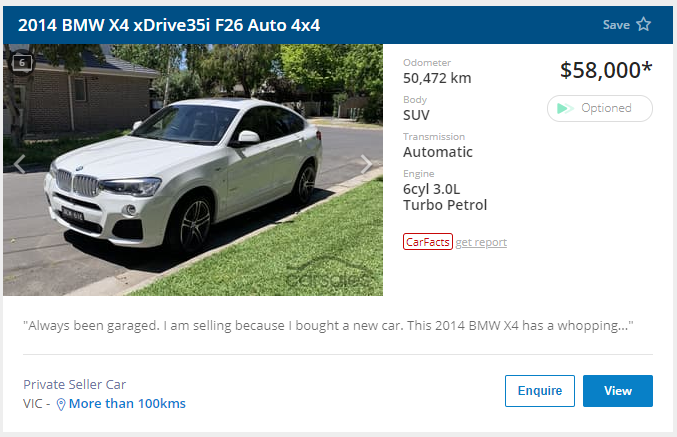 Premium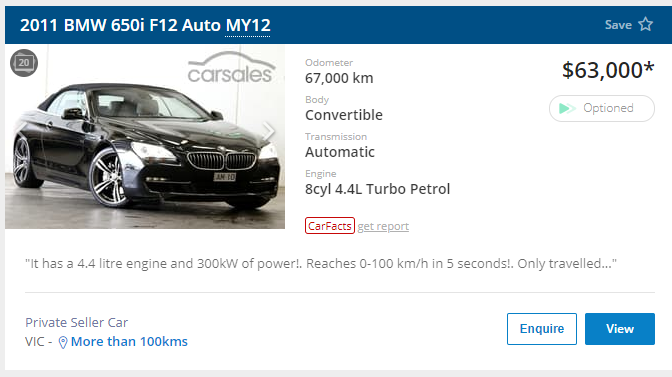 Standard