carsales Approved helps you buy your next car with greater confidence and peace of mind. These badges are designed to help you quickly identify vehicles on carsales that have been independently inspected and received a star rating of 4, 4.5 or 5/5. Here are some frequently asked questions about carsales Approved:


What is carsales Approved?
If you're looking to buy a used car, we recommend looking for the carsales Approved blue shield on a dealer vehicle before you buy.
carsales Approved vehicles include:
Free 120 point inspection report uploaded to the listing:Simply click on the vehicle's details page, scroll down to 'Car Inspection' and click 'View report'
4, 4.5 or 5 star rating:Every vehicle has been granted a 4 or 5 star rating by our independent inspection partner, RedBook Inspect.
Quality standards:All vehicles have travelled less than 160,000km and are less than 10 years old

1
All carsales Approved vehicles are inspected by an unbiased, third party inspector, providing you with greater peace of mind of the vehicle's condition.
How does it work?
Dealer vehicles, that have met our "Approved" criteria, receive a carsales Approved badge on their listing, pictured below.
What is checked during the inspection?
An inspector completes a 120 point check on the vehicle, 1 the following vehicle components have been examined during the inspection: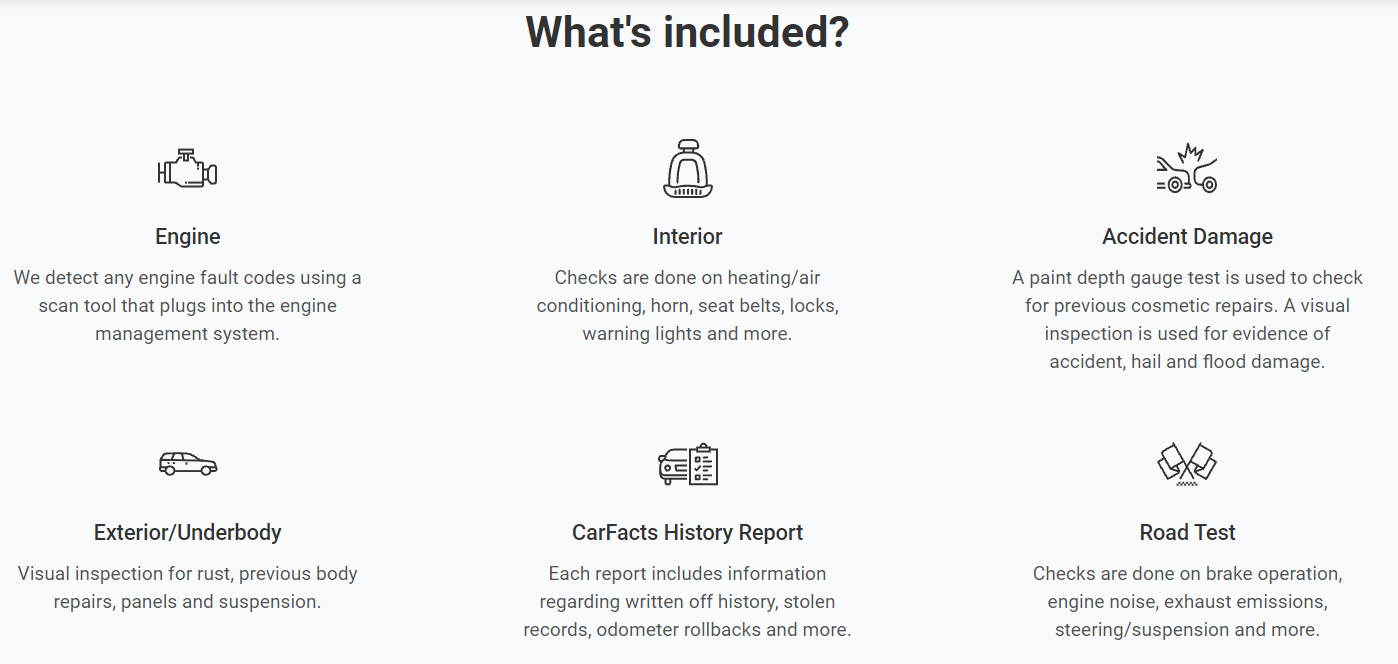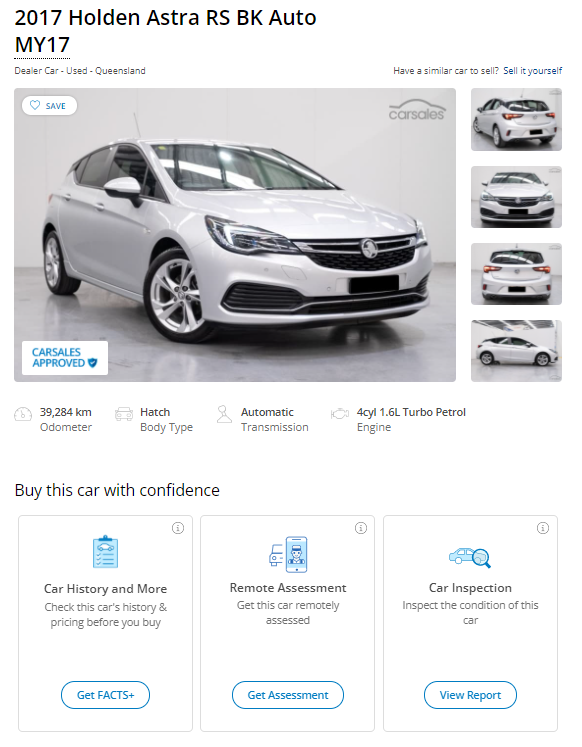 How do I know if a vehicle is carsales Approved?
The best way to check to see if a vehicle is carsales Approved is to look out for the blue shield on the vehicle's listing: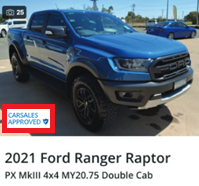 What are the criteria?
The criteria checked include:
4, 4.5 or 5/5 star rating by RedBook Inspect regarding the vehicle's condition
Has travelled less than 160,000km; and
Is less than 10 years old.

1
Can I search/filter for only Approved vehicles?
To make it easy for you to find 'carsales Approved' vehicles, we've created a new search filter on the left hand side of the webpage: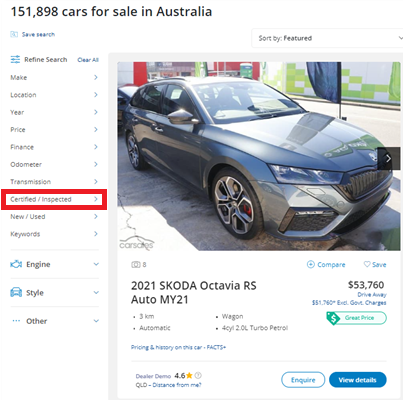 Then select 'Certified' and click the blue 'Type' button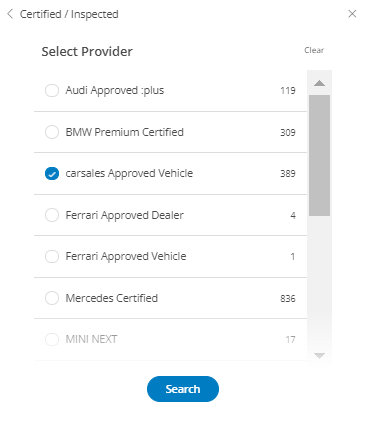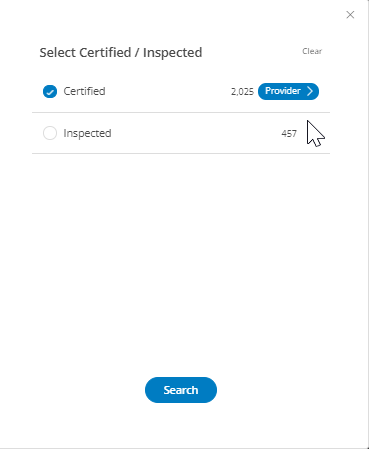 Next, scroll down and click 'carsales Approved' and 'Search'
Once this filter is applied, all carsales Approved vehicles will populate in the search results.


What if I have questions?
If you have any further questions about carsales Approved, please visit: https://help.carsales.com.au/hc/en-gb/requests/new
1 Inspection undertaken by RedBook Inspect Pty Ltd and is visual only; no removal of parts or components is undertaken during the inspection process. Please refer to RedBook Inspect's Terms of Service for more information, including inspection inclusions and exclusions. A Carfacts report is only included for vehicles that were manufactured post-1989. Odometer reading and age of vehicle calculated at time of inspection. Vehicle age per build date of vehicle. Distance travelled determined by vehicle's odometer reading.