You can sort your pictures at any time by signing into your account to manage your ad. Once signed in, you will need to click on "Edit Ad" followed the 'Attach photos & write comments' icon. You will then be able to view the photos you have uploaded. 
To adjust the order, simply hover your mouse over the photo you wanted to move and then click and drag the photo to the desired position. 
Please note - You are only able to adjust the order of your photos on the desktop version of the site and on our app if you are using a mobile phone or tablet, and once you have done so, the changes can take up to 2 business hours to reflect on the live listing.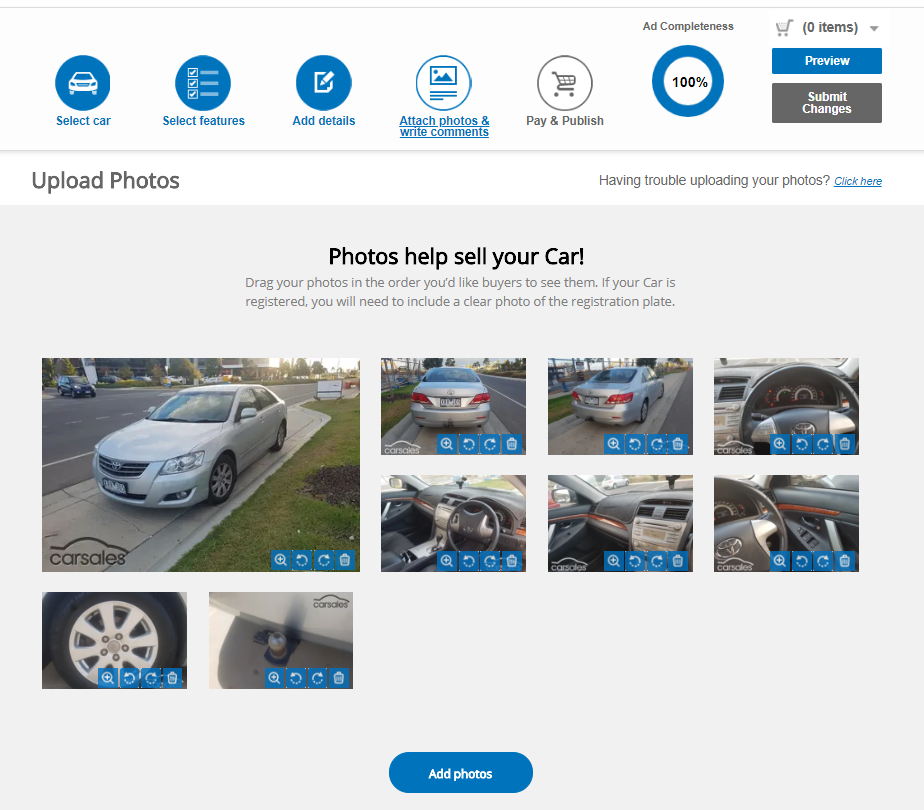 If you have any further questions - Please submit a request below.