Pricing your car might be challenging if you don't know the market, here's where we can help! 
In this article, we'll provide some tips on how you can price your car competitively. 
Using our exclusive seller tool 'Price Assist'
'PriceAssist' exclusive to carsales gives you real-time insights on Australia's largest automotive marketplace to make pricing your car easy. 
Best of all, it's free and available to all sellers on carsales. 

PriceAssist is different to a RedBook value which is based on depreciation. PriceAssist will give you:
How many cars, just like yours are for sale right now, or sold in the last 12 months
How these cars compare to yours in price and kms
How long on average a car like yours takes to sell
How to price your car to suit your ideal time to sell.
Price Assist can be accessed via your Manage ad section under the 'Your ad stats' tab.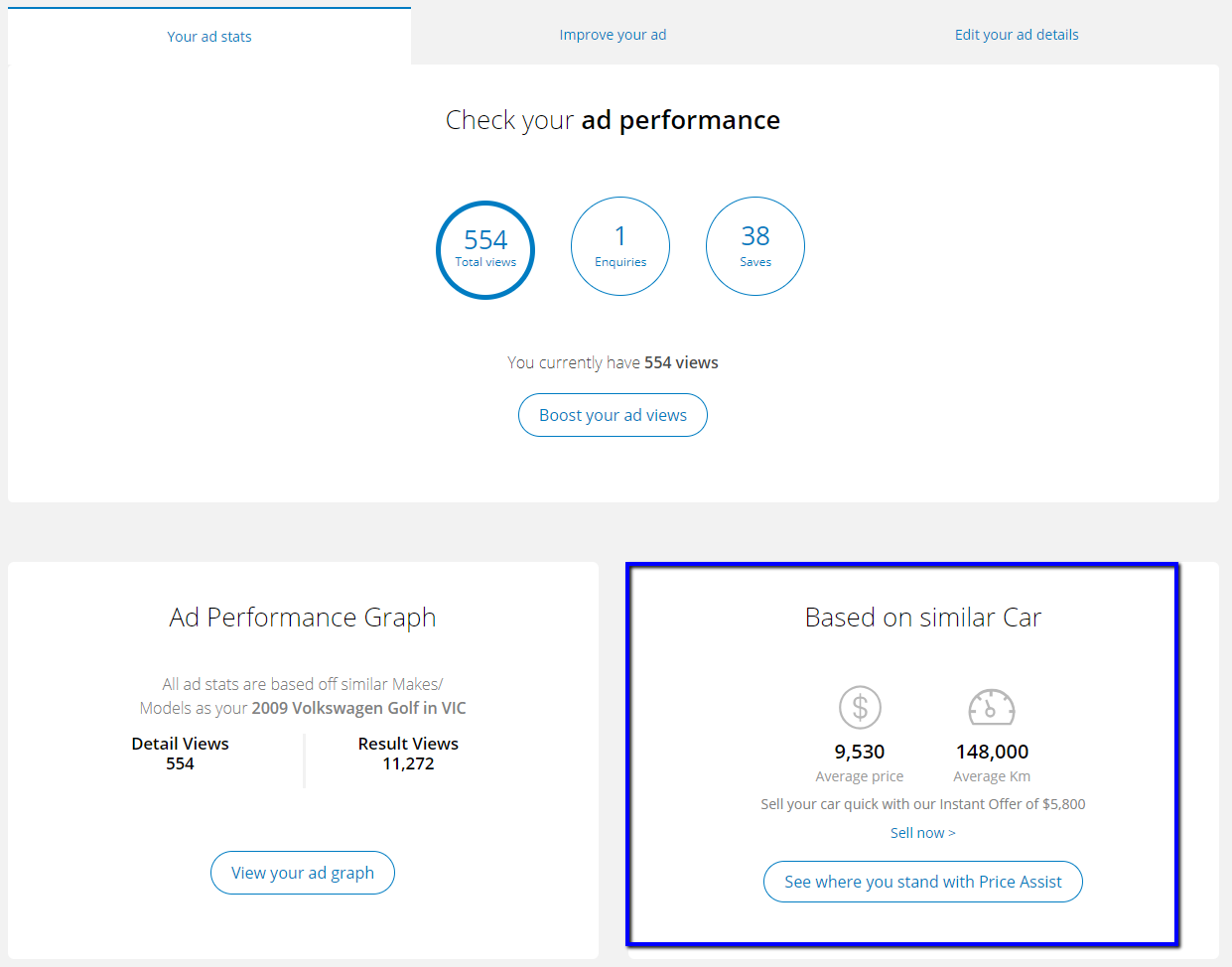 Select a time period (we recommend in the last 6 months)


Tick the body style, engine, transmission, and fuel type of your car. This will ensure the price comparison data will compare the same type of car. 


We recommend keeping the 'Sold or listed by' to both Private and Dealer sellers


It's always best to compare by your state, as every state can vary in demand and market value. 


It's not a bad idea to compare cars 1 year older and newer, as you may not find cars the same year as yours in the comparison, but you may find cars a year newer selling for a similar price of what you have listed your car at! 

The market comparison will give you an idea of where you currently sit online against other sellers on carsales. Enter a test price to play around with your market position