You can create a shortlist of cars you're interested in with our Saved Cars feature.
Once you've found a particular car you like, simply click on 'Save' next to the heading of the advert.
Become a member and save up to 100 cars and view them across all your devices. If you have more than 100 items saved, you will not be able to access your Saved Cars list.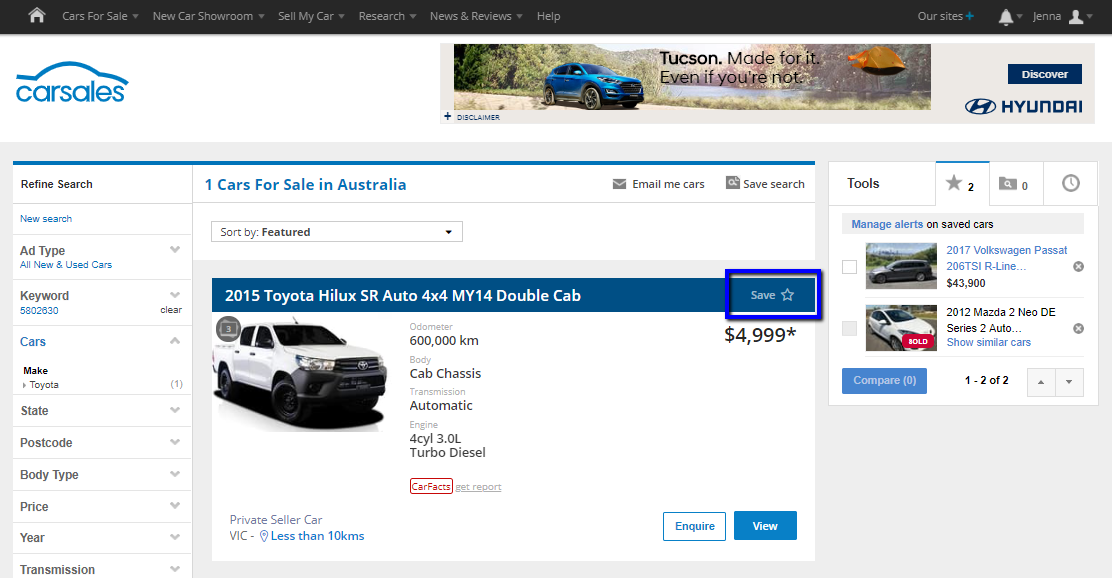 You can then hover your mouse over your name on the top right corner and select 'Saved Items' to view all the vehicles you have saved.