Scammers are contacting people through various websites, and requesting a 4-digit carsales SMS code from them.
Sometimes, they act as employers looking for workers, and to send them a code to find out more information.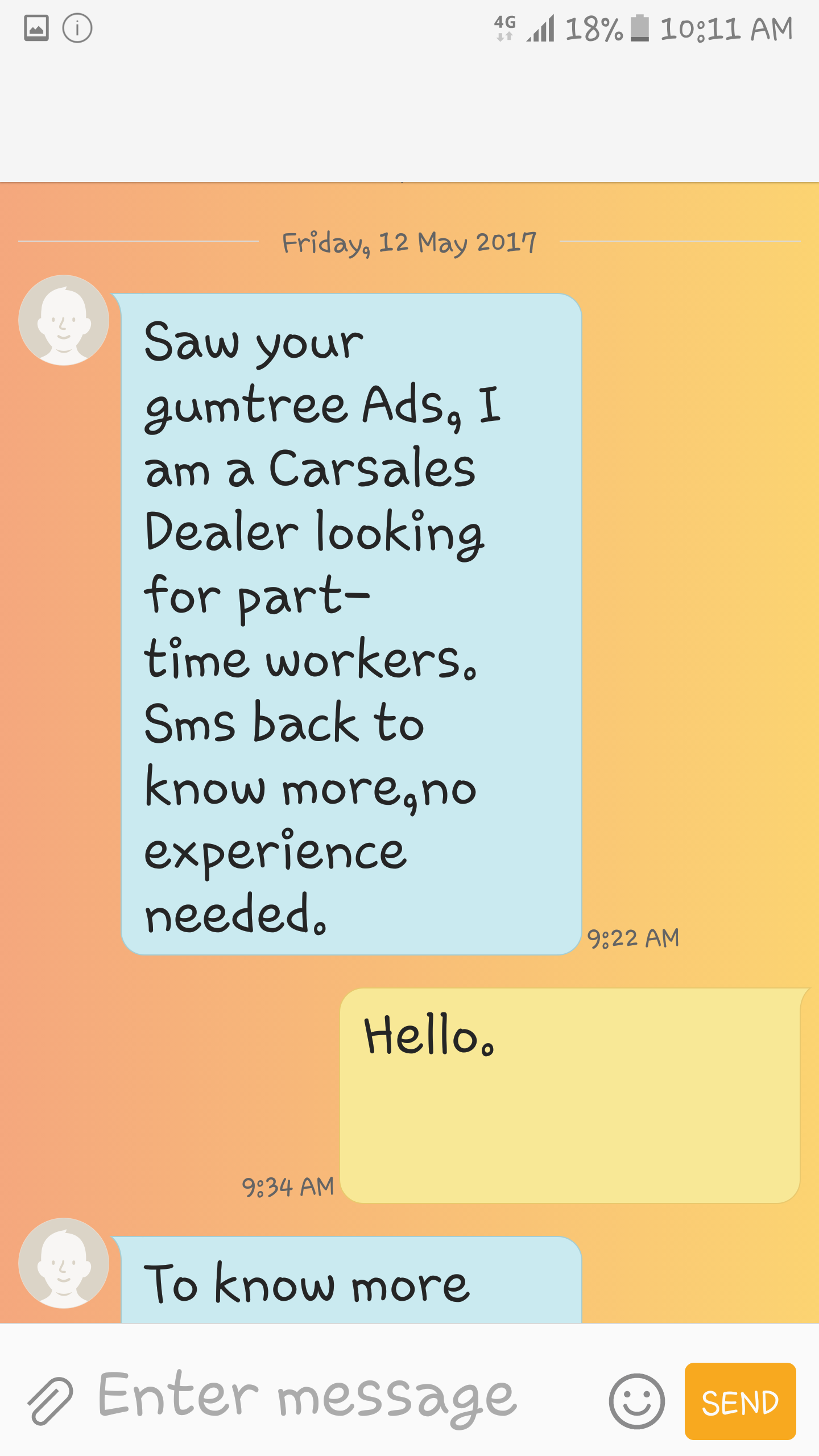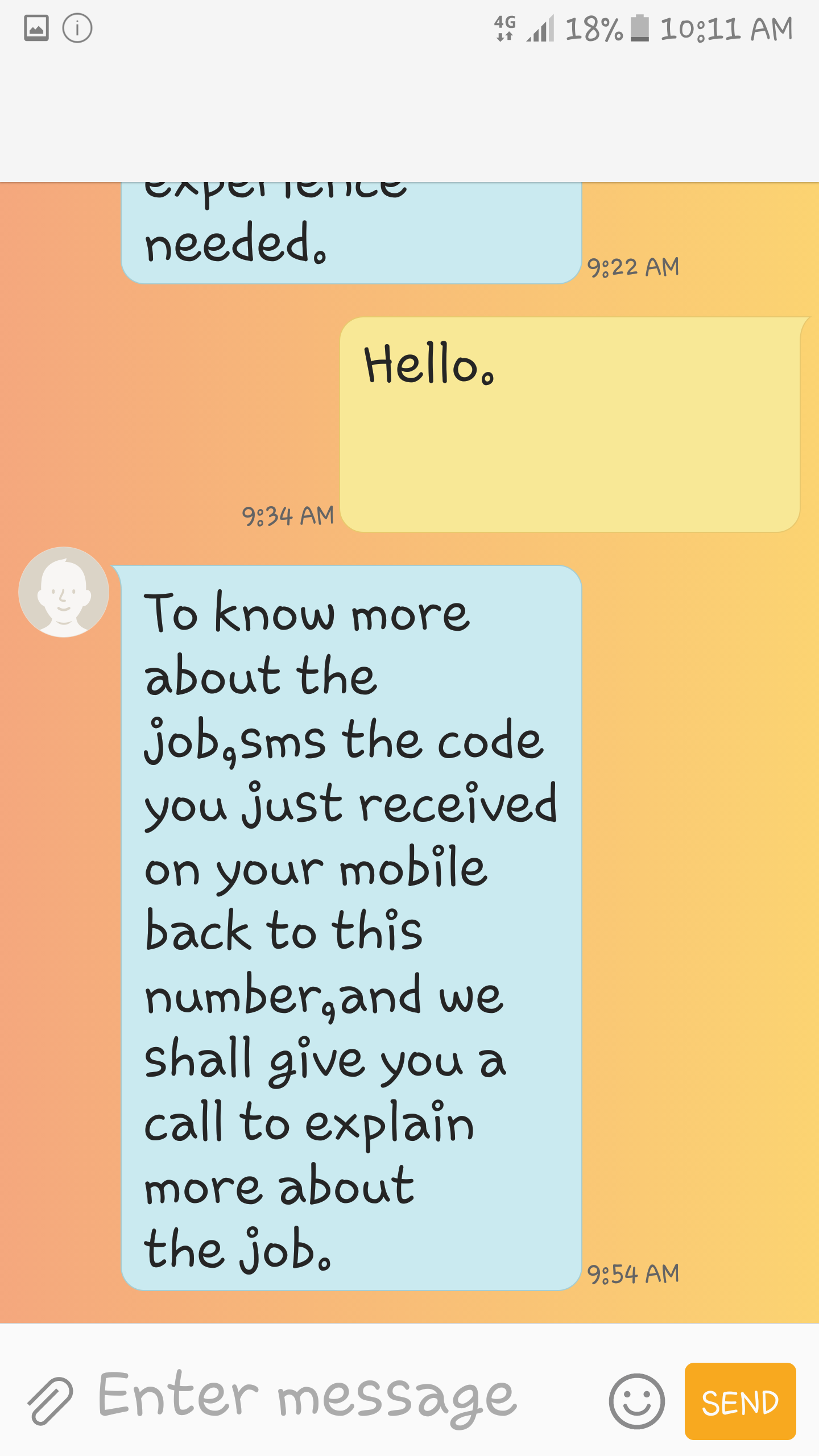 If you have not requested any seller details, you should never provide a code to anyone, especially if you don't know them. 
If a code from carsales is passed onto a scammer, you have given them access to use your details to obtain sellers phone numbers. 


If you think you have seen a scam or have been scammed by a buyer or seller, you can contact the Australian Competition and Consumer Affairs Commission: