If you have signed in and still can't see your ads, please first check that you're using the correct site. You can do this by looking at the top left-hand side of the "Manage Ad" page. If you're on the wrong site, click the "Change Network" button and select the correct site in the network.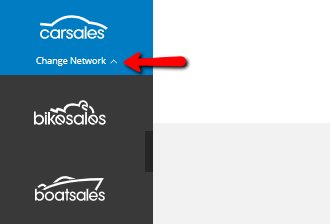 If you still can't see your ad, it might mean you've signed in to the wrong account.
Please sign out and sign back in to make sure you are logging in with the right email address. We'd also suggest trying to log in with any other email addresses you might have registered with.

For further assistance, please contact us with your phone number or rego, and we will be able to help you access your account.