Carsales.com ltd sites and apps use cookies to enhance your user experience and serve you with advertisements of interest. Ad and Content Personalisation is commonly informed by numerous elements such as the content of the site or app you are using, the information you provide, historical searches you contact, what your friends or contact recommend to you, or based on your other interests. Find out more here

Why am I seeing this Ad?

Promoted Editorial Content
The Carsales Network produces impartial and independent editorial content including expert car reviews and car comparisons.

As part of our content personalisation process, Carsales works with advertisers to include independent reviews and comparisons as part of recommended content or within search results. These recommendations are marked 'Promoted'.

All editorial expert reviews and comparisons served in this way are published in full and are unedited. They remain independent and advertisers have in no way influenced or paid for the content.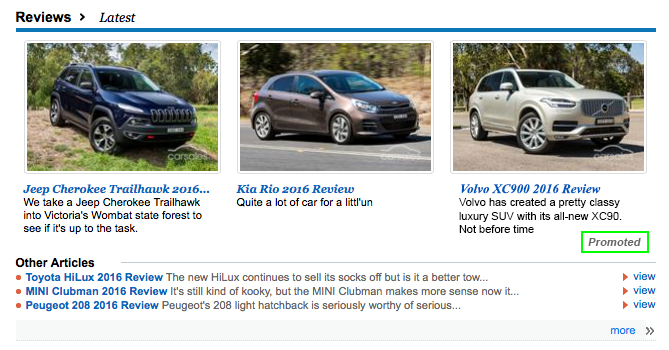 Sponsored & Advertorial Content
In some cases, Carsales will work with advertisers to bring you relevant content that has been made possible by advertisers and their partners, these Ads will be marked 'Sponsored'. Carsales has reviewed the content to ensure it is relevant and of appropriate quality.