If you've listed your car incorrectly, you can easily change it online by first signing in to your account. 
Once signed in, click on the "Edit your ad details" tab. Under the 'You're selling' heading, click 'Change' and make any necessary updates.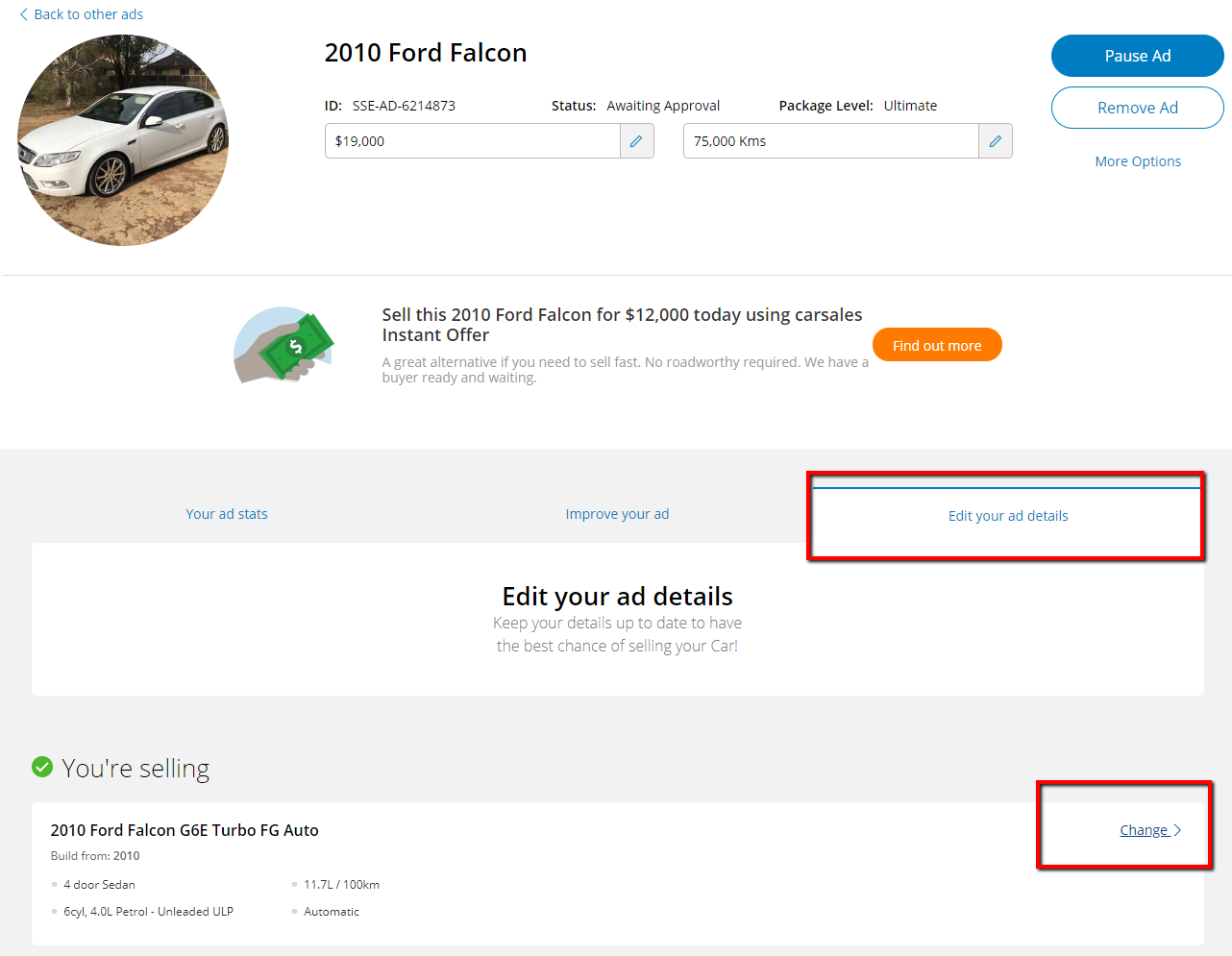 Once you've finished updating the details, click "Done", then scroll down and click "Save" to submit your changes.