Scammers have been sending out phishing SMS (smishing) messages pretending to be messages from Carsales. Remember, Carsales will never send you an SMS asking you to confirm your phone number or details.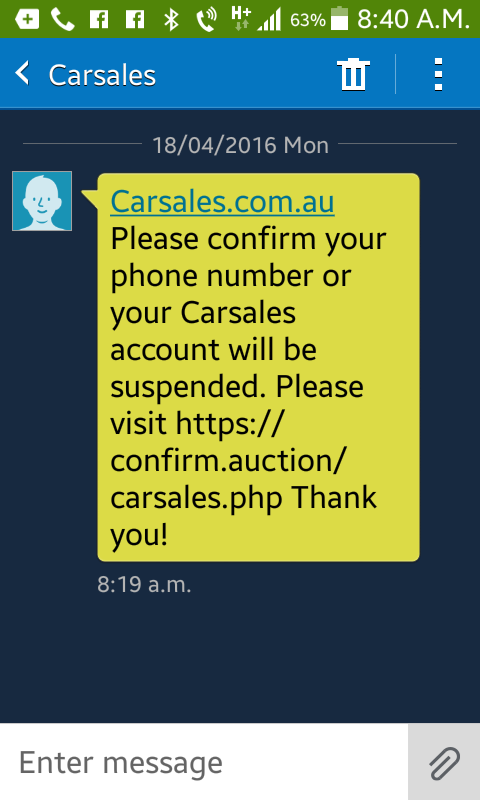 If someone does click on the link in this email, they are taken to a 'phishing' website, which is set up as a copy of the legitimate Carsales login page. The URL is different to the usual login page. "Item.support" domain is used to host the phishing pages. This is a malicious domain – it does NOT belong to Carsales. Remember, never click on a link in a message or email. Always type in the website if you need to access your account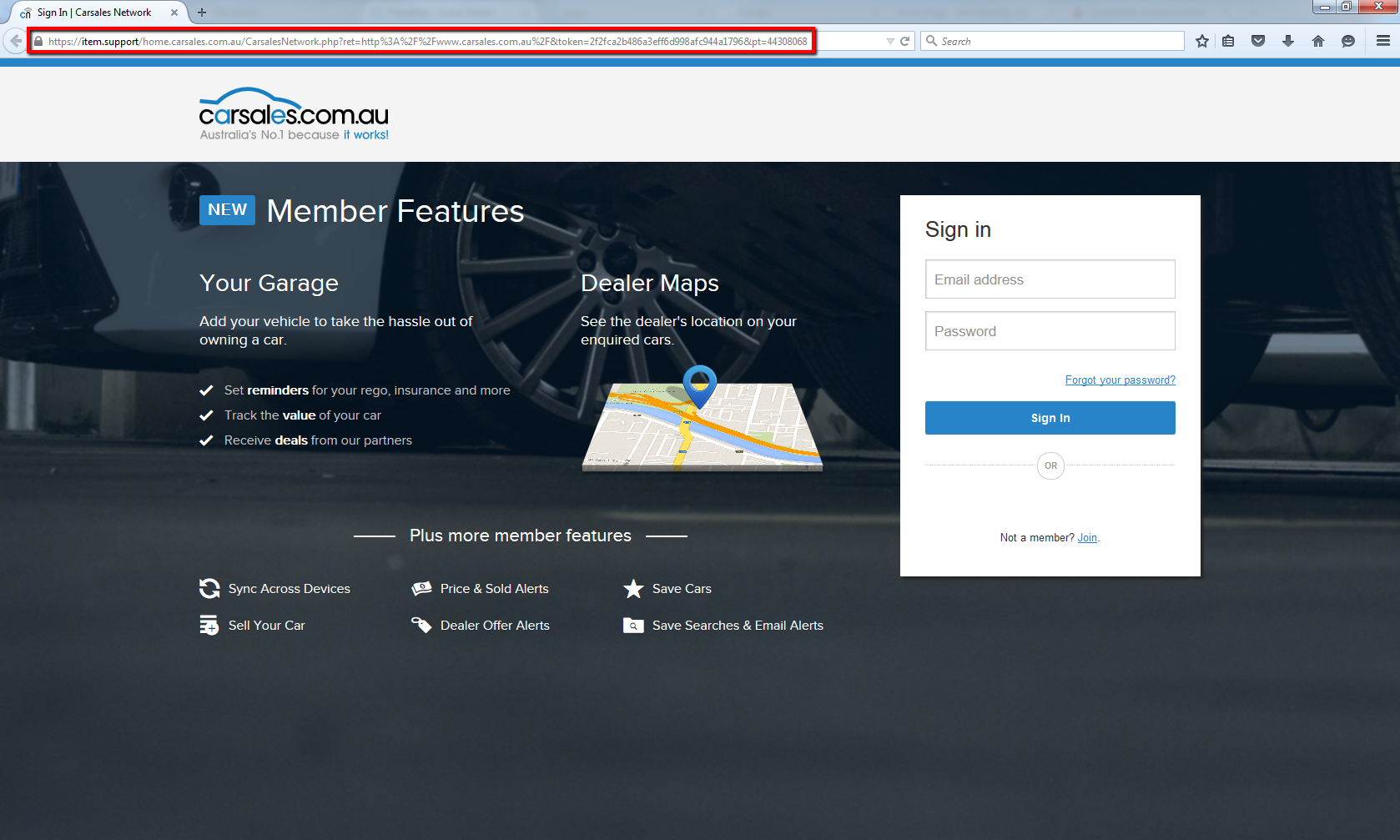 Remember to always check and verify the URL before entering any personal details.
How to avoid these scams
Always check to see who is sending the message – if you can't verify the sender then ignore the SMS.
Avoid clicking on any links in an SMS that ask you to log in to your account, instead, go direct to the website and follow the links to log in.
If the SMS looks suspicious and includes an email address, do not email that address.
Report it to us. If you receive a suspicious SMS, please let us know.