To order your sticker for your Standard, Premium or Ultimate advert:
Sign in to your carsales account
Hover over your name at the top right corner of the page, and select 'Manage Ads'

Select the ad you would like to order the sticker for
Click 'Improve your ad'
Under the 'Free For Sale Sticker' heading, click 'Learn More'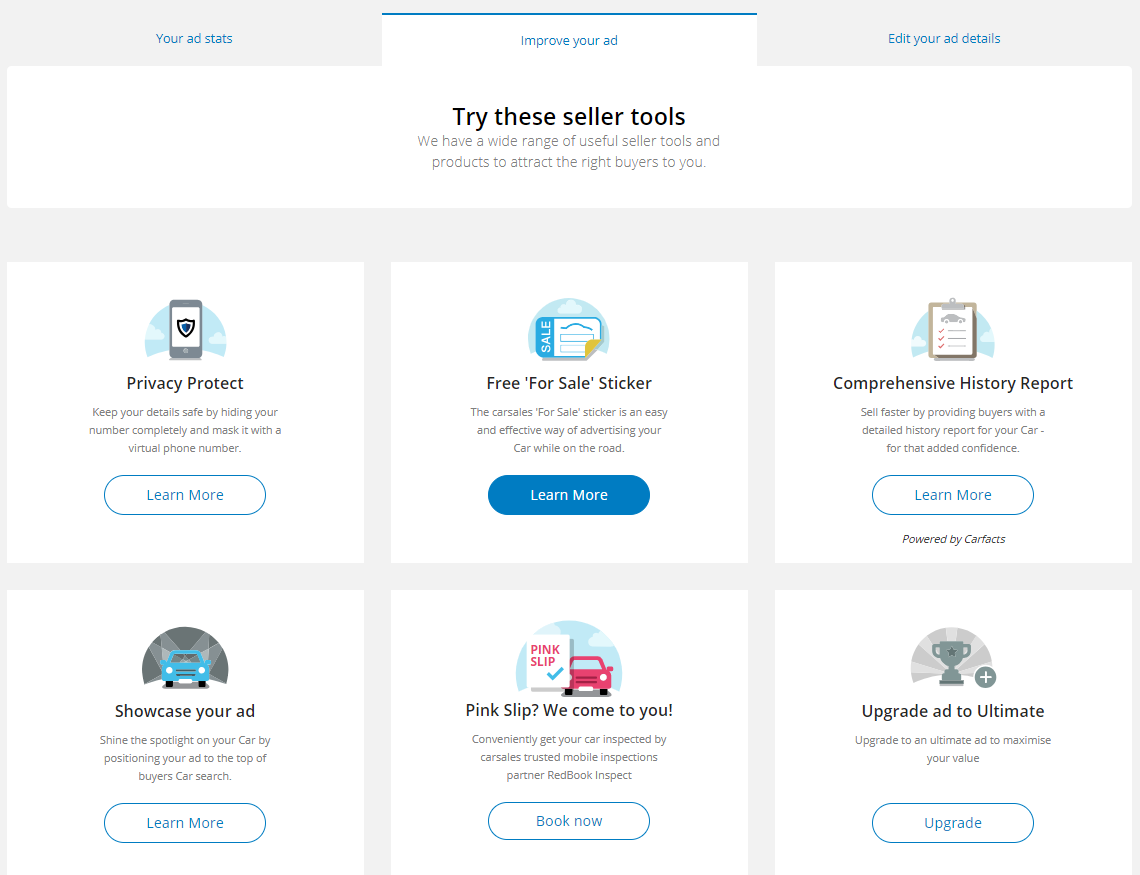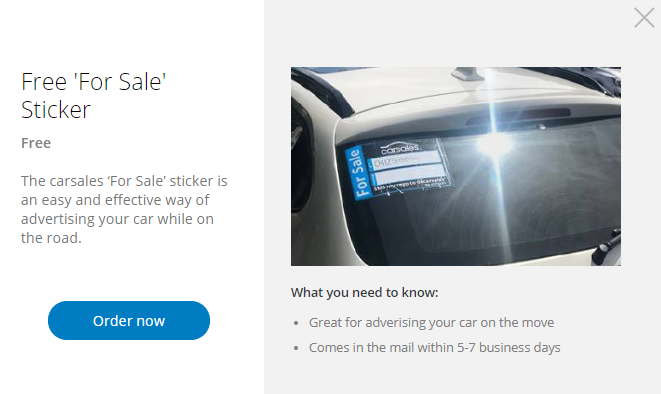 Fill out your delivery address and click "Order now"
We will then arrange for this to be sent out to you in the mail within 5-7 business days. If you still haven't received your sticker, try ordering another one or calling us!


IMPORTANT INFORMATION
Before using your sticker:

Be sure to check with your local Council as there may be specific laws or rules restricting the display of a For Sale sticker on your car.

For best adhesion and removal, please clean the surface area thoroughly prior to application.
When positioning your sticker:
It must not be positioned where it may affect the driver's vision.
It must not be positioned on a windscreen.
It must be positioned in accordance with relevant laws prescribing minimum light transmittance.
Incorrect positioning may render your car unsafe or not roadworthy through reduced visibility of the road and the other road users.
For further details please contact your relevant traffic authority.
Displaying personal details:
Remember your For Sale sticker may include personal contact details and when displaying a sticker, you advertise both your car and your driving to the public.