When creating an ad on carsales, we'll ask you for a few details about your car to help us identify it in our system and also to make sure potential buyers know exactly what you're selling. 
These details include your vehicle's; 
Make
Model
Year
Badge
Where it gets a bit tricky is when you get to the 'badge' selection.
The options you'll see will depend on the car you're selling. There are three different results that you may get, outlined below. 
Your car has a list of different badges to choose from:
This is where the manufacturer of your vehicle had a few different versions available from new. You just need to work out which one is yours and select that option.
Your car has only ONE badge available, so no drop down is available:
This is where the manufacturer only had the one version of that particular Make / Model and, as a result, you do not need to select a badge as we know there is only one and will pre-select that for you.
Your car has NO badge so there is no drop down and this field is remains unpopulated:
This is where the manufacturer actually did not even have a specific 'Badge' for that type of vehicle and marketed it purely by its Make and Model. This is absolutely normal and you can just continue with creating your ad. 


Your car has a list of different badges to choose from: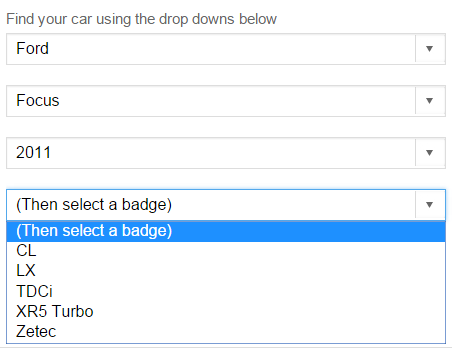 Your car has only ONE badge available, so no drop down is available: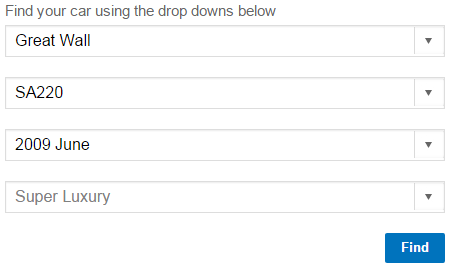 Your car has NO badge so there is no drop down and this field is remains unpopulated: