To protect our buyers and sellers, we do not display the phone numbers of private sellers unless you join as a member and verify your mobile number.

If you are not a member, you'll need to unlock the seller's phone number by entering your own mobile number first and entering the SMS code you receive, then the seller's number will be revealed.

You can also contact the seller by sending them an email by filling in the enquiry form. This is your best chance of getting in touch with a seller if you haven't been successful by phone.
The seller will receive your name, phone number, postcode, and comments. They won't see your email for privacy purposes.

If you've already contacted a seller and had not received a response, read this article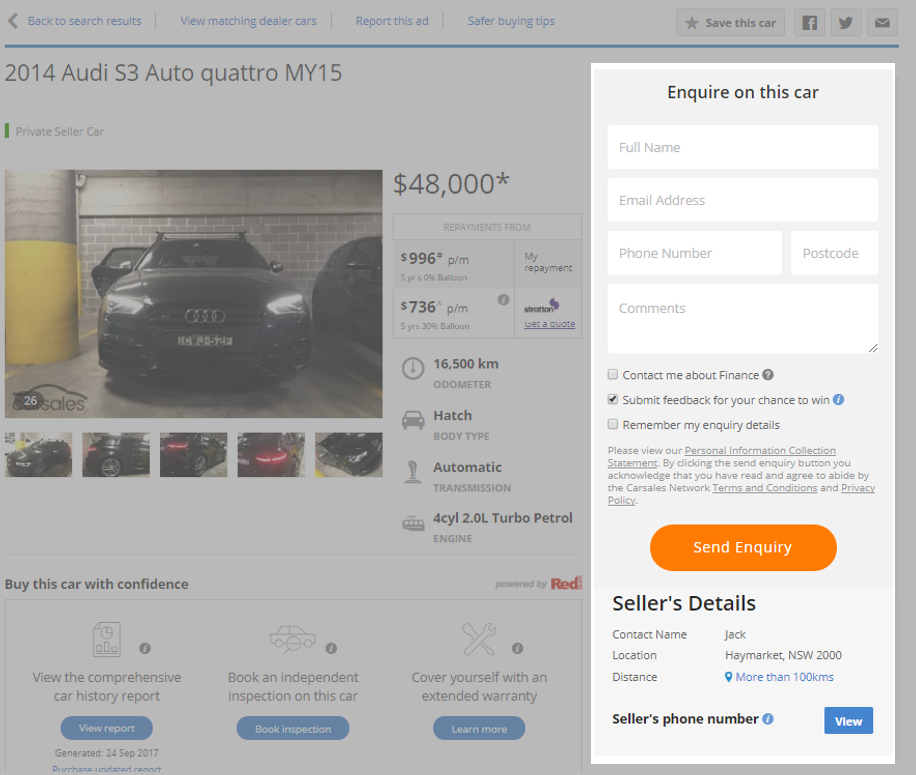 Related articles: